The Raymer Aquaculture processing plant is located in the same building as the fish farm, making it possible to monitor quality every step of the way. Clients can purchase our char and trout as filets or whole. Equipped with sophisticated machinery, the Raymer Aquaculture plant has met federal government hygiene and cleanliness standards since the day it began operations.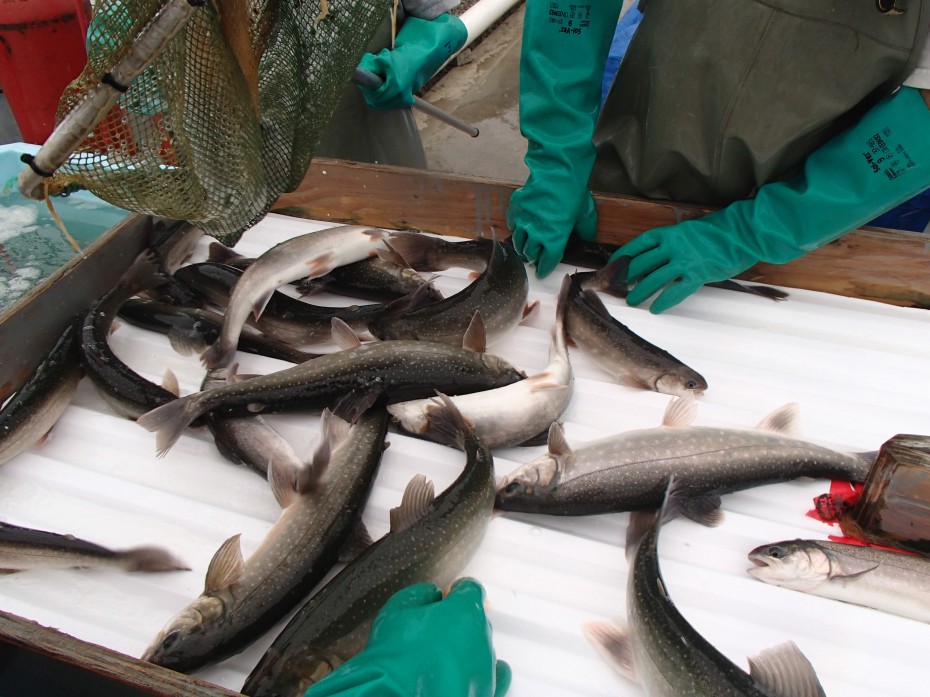 HACCP quality management program
Raymer Aquaculture has implemented a quality assurance program approved by the Canadian Food Inspection Agency (CFIA) to ensure the quality of the products processed at our plant. The program monitors a number of aspects: Raw material, finished products, processing processes, hygiene and cleanliness standards for equipment and infrastructure, and staff. Upper management has established policies with high standards and adopted programs to make sure the plant produces superior quality products.
Backed by its HACCP protocol, the company can guarantee that the food it sells meets the highest food safety standards.