Raymer Aquaculture now offers a broad range of ready-to-eat foods prepared in the fish store kitchen. They're just so good!
Sushis and the very best finger food… you'll find a nice selection every day at the Raymer Aquaculture fish store.
Fresh shrimp – Tempura shrimp – Crab and spicy mayo – Smoked salmon – Fresh, orange salmon – Smoked turbot – Vegetarian foods – and sushi of the day prepared using the freshest products
 Four seafood tartars can be ordered in advance:
Arctic char – Scallops and mandarin orange – Tuna – Salmon
We also sell delicious spreads for your French bread or crackers:
Shrimp – Crab – Lobster
In response to requests from our dear clients, we now make Raymer salmon gravlax using our own recipe. What's gravlax? It's a way of preparing salmon; instead of cooking it, it's marinated in a salt-based coating for several days. A pure delight!
Made using our Arctic char, farmed on the premises, our Arctic char burgers are very popular.
If you're looking for a simply delicious appetizer, pick up some of our seafood salsa.
And that's not all! Our expert and inspired fish mongers are always coming up with something new!
NEW: FISH AND SEAFOOD CATERING SERVICE
Do you have a reception to organise? Nothing could be simpler!
For your parties, company dinners or banquets, our expert fish store staff will take care of everything.
Our seafood platters:
Available on 12- or 16-inch platters.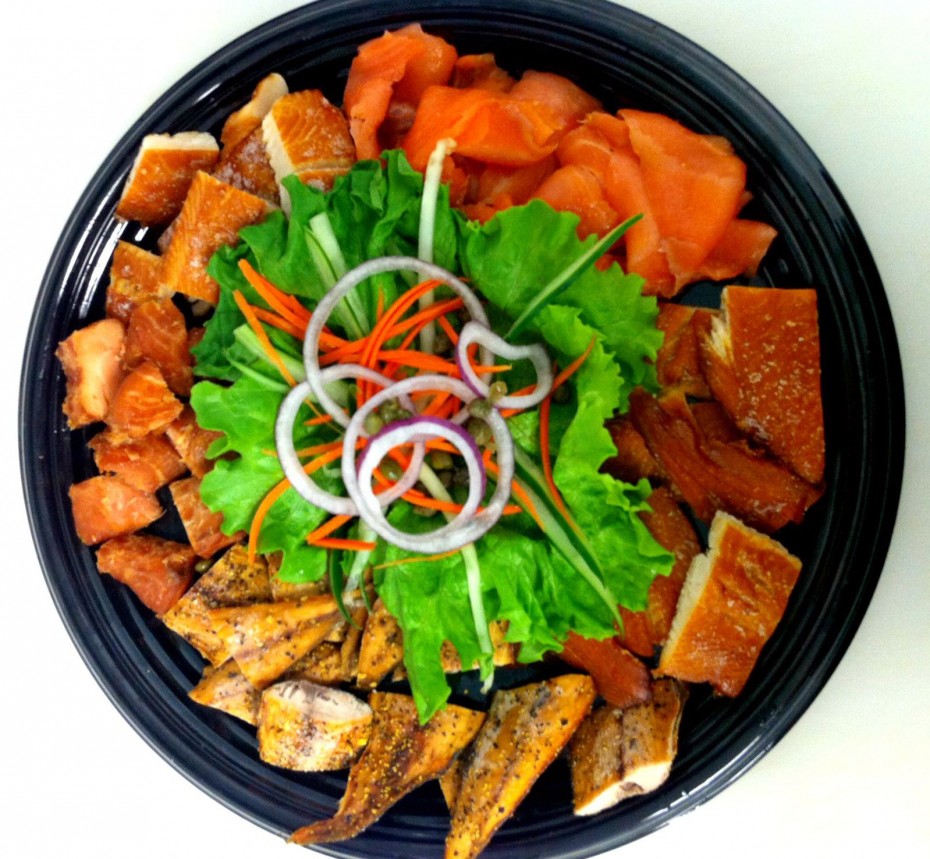 Gaspé Peninsula smoked fish
A platter that will tickle your taste buds as soon as you see it. Salmon, cod, turbot, mackerel and trout… all smoked just perfectly and served with some fresh vegetables, and you're all set.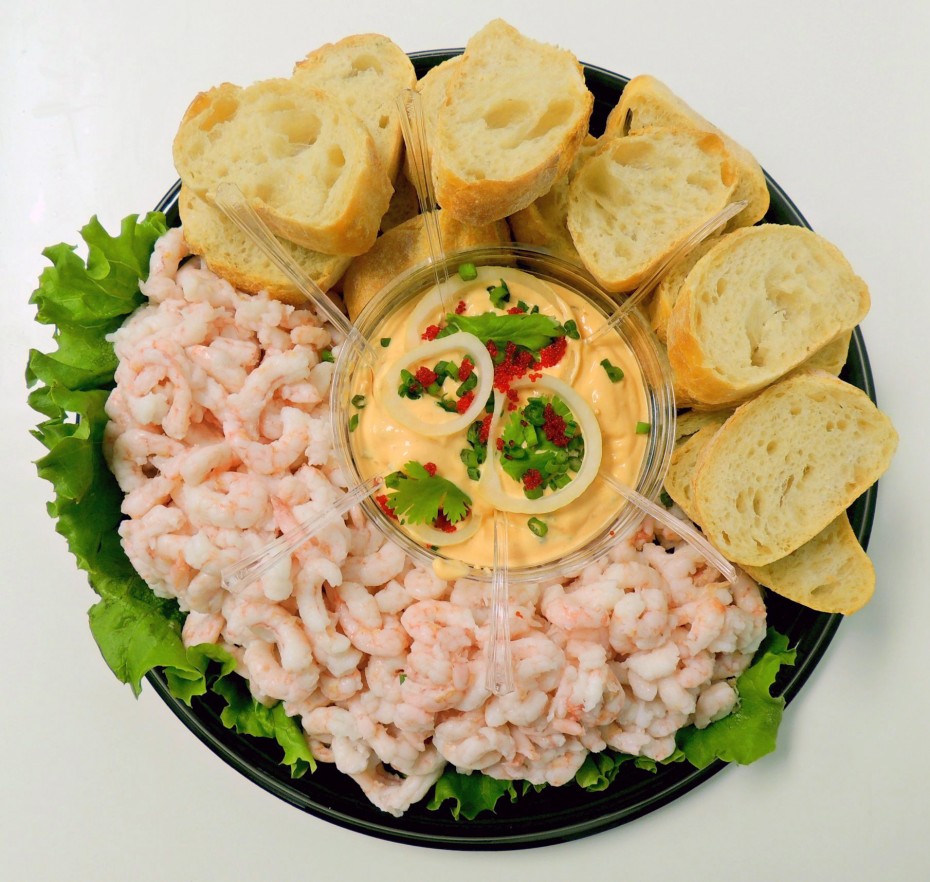 Sublime shrimp
Here's a platter that's sure to please. Delicious, small shrimp, fresh from the sea, served with slices of French bread from our neighbourhood bakery and a mayo with a hint of spice.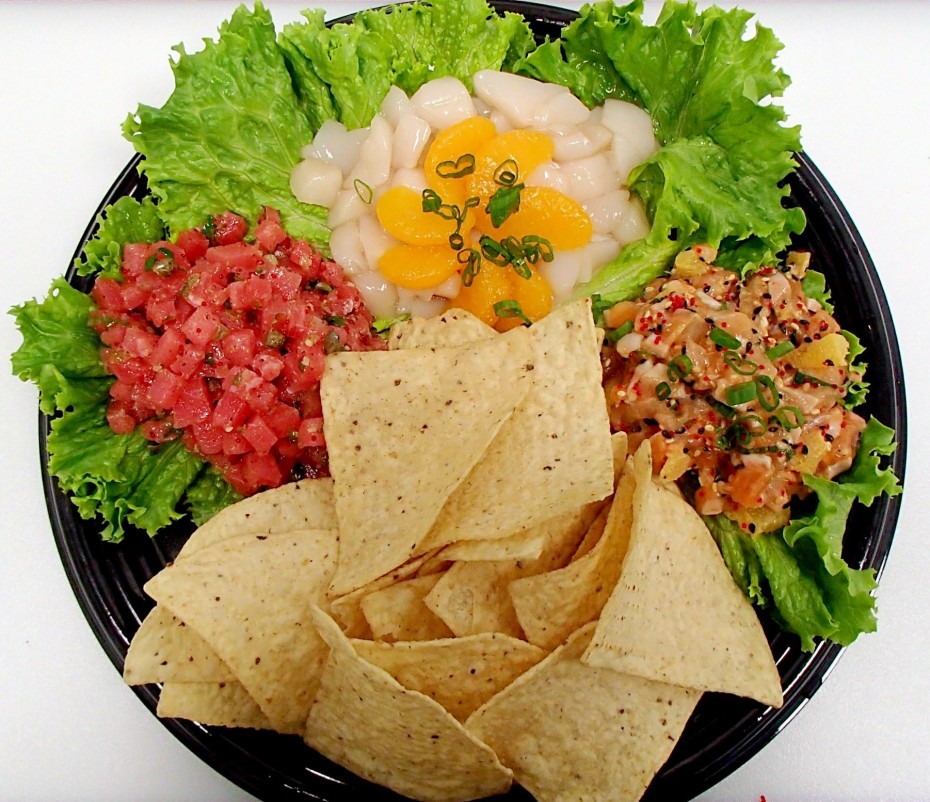 Seafood tartars
For the most refined palates, there's nothing better than a Raymer tartar. This platter features three kinds of tartar – Arctic char, scallops and mandarin orange and tuna – served with corn chips.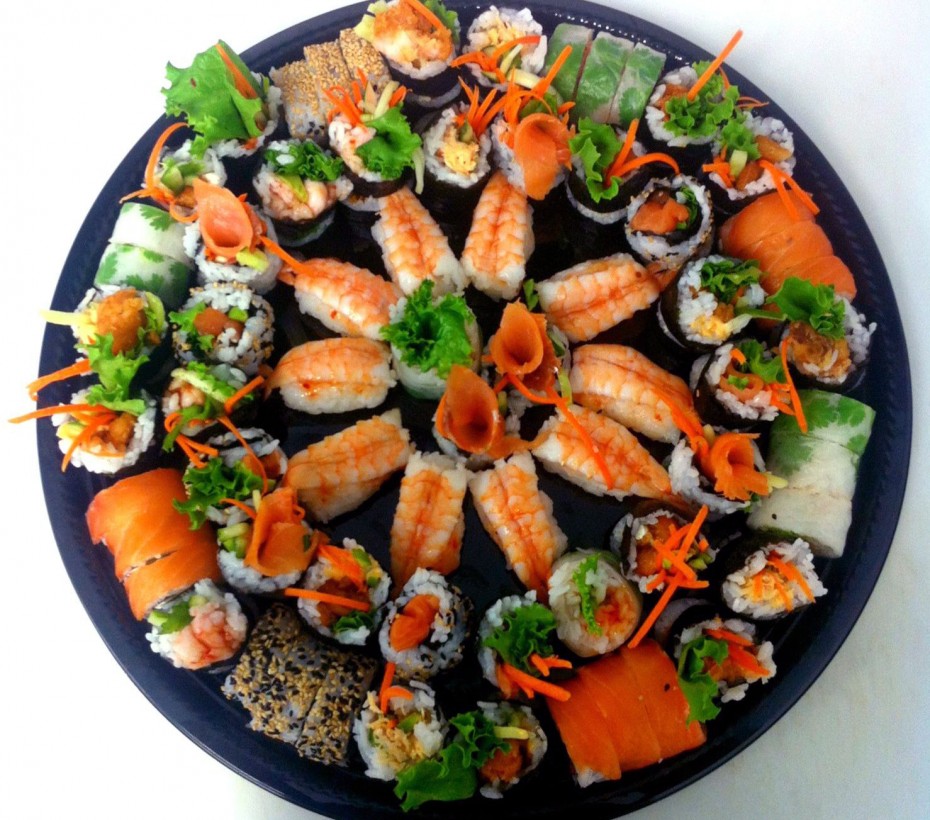 Exquisite sushis
A colourful platter bursting with flavour featuring tempura and fresh shrimp, crab, turbot, shrimp nigiri, smoked and fresh salmon.
We can also cater your crab and lobster parties.
Our personalised service is sure to meet your needs.